Insurance Agency serving Weston, FL – Offering Auto Insurance, Motorcycle Insurance, Car Insurance, Homeowners Insurance and Business Insurance
The agents here at Knight Insurance would be more than glad to help if you are looking for any type of insurance as a Weston, Florida resident. We have been able to build our business over the years through our commitment to world class customer service, and you will immediately recognize the fact that we go the extra mile to assist our clients.
This is true at the initial point of contact, but we are also more than willing to help if you ever have a claim. If you are in Andytown, City Center, the Bonaventure Boulevard/Saddle Club Road area, or any other part of Weston, Florida insurance that won't put a strain on your budget is just a phone call away.
Car Insurance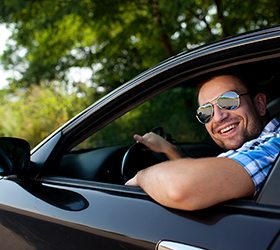 Auto insurance is a must for all Florida drivers, and since it is a no-fault accident state, you need to satisfy certain requirements with regard to personal injury protection and property damage liability insurance. We can explain everything to you in detail and make sure that you have the proper coverage in place. Your premium will be as low as possible because we will compare quotes from a number of different competing car insurance companies. In addition to the car insurance that we can obtain, you can also get boat insurance and motorcycle through our company
Homeowners Insurance in Weston Florida
One of the nice things about working with our agency is the fact that you can get all of the insurance that you need under one roof because we also offer homeowners insurance. We can gain an understanding of your needs, explain your options to you, and identify the lowest premium that is out there. Plus, if your home is in a flood zone, you should certainly carry flood insurance, and we can get you this coverage as well.
Business Insurance
If you are running a commercial enterprise, business insurance is a must. This is another area of specialization for our agency, and we offer all different types, including liability insurance, commercial auto insurance, and commercial property insurance.
Give Us a Call Today!
If you would like to make the Knight connection, you can speak with one of our Weston, Florida insurance agents right now if you give us a call at 954-382- 5244. You can also set up an appointment to get a quote if you send us a message through our contact page.