Boat Insurance, Motorcycle Insurance, Car and other Auto Insurance, and Business Insurance for Cooper City FL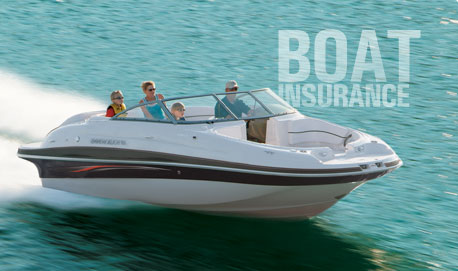 Our insurance agency, Knight Insurance, is the leading provider of motorcycle insurance, boat insurance, and auto insurance in Cooper City, Florida. We are not a captive agency that is beholden to a single insurance company. Over the years, we have developed relationships with a number of different top quality insurers. This gives us the ability to conduct cost comparisons for our clients.
At the end of the process, you can choose the lowest premium that is out there, so we do the legwork, and we take the guesswork out of it. You will know for sure that you are getting a rock-bottom premium for your Cooper City, Florida car insurance, boat insurance, or motorcycle insurance.
This Broward County city is named after the man that founded it over a half a century ago. Locals are well aware of the fact that it is a great place to raise a family, but the national media has taken notice as well. It was named one of the top 10 cities for families by a highly respected magazine, and we are definitely here to provide insurance for every member of the family. If you are in Royal Palm Ranches, Sunset Acres, City Center, or any other part of Cooper City, Florida an insurance agency you can trust will always be just a short drive away.
Homeowners Insurance in Cooper City, Florida
We offer all different types of personal insurance, so you can rely on us for home insurance if you own residential property in the area. Once again, we can bring back multiple quotes from the insurers that we represent. In addition to homeowners insurance, we also provide flood insurance for clients that are concerned about potential flood damage.
Business Insurance
Commercial insurance is another area of specialization for our insurance agency. If you need commercial auto insurance, we can obtain affordable coverage, and we offer general liability, professional liability insurance, errors and omissions business insurance, and any other type of commercial insurance that you may need.
Experience the Knight Insurance Difference!
All of our team members are highly knowledgeable, communicative professionals that genuinely care about the people that we serve. You can rest assured that you will receive world-class service every step of the way if you choose to partner with our agency. If you are ready to start saving money on your Cooper City, Florida home insurance, car insurance, or business insurance, give us a call right now at 954-382-5244.