Car, Motorcycle, and Auto Insurance, Homeowners Insurance and Business Insurance by Hollywood FL, Insurance Agency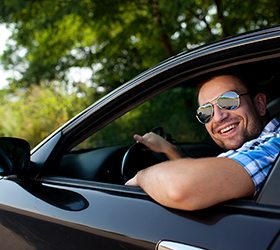 You have landed on the right website if you are looking for low-cost auto insurance in Hollywood, Florida. Our agency has been exceeding the expectations of clients throughout Broward County for much of the last decade, and we go the extra mile to provide world-class service on every level. When you partner with Knight Insurance, you can rest assured that you will get the car insurance you need at a price you can afford.
The nickname of the city is the "Diamond of the Gold Coast," and it describes Hollywood very well. You have perfect weather, a beautiful beach, and many great shops and restaurants right in town. At the same time, you have easy access to everything that the larger metropolitan area has to offer.
We have many clients from this Broward County jewel, and we look forward to making new connections as time goes on. From the Diplomat Parkway/Washington Street area to City Center to Sunshine Park to Driftwood Acres, for car insurance in Hollywood, Florida, Knight is the trusted insurance agency.
Motorcycle Insurance and Boat Insurance
In addition to the car insurance that we offer, we can connect you with coverage if you ride a motorcycle. Plus, our area is a haven for boaters, and you can get boat insurance and personal watercraft insurance through our insurance agency. We can also obtain coverage for you if you have a recreational vehicle.
Hollywood, FL Homeowners Insurance
Home insurance is another area of specialization for our insurance agency. We can get low premiums for car insurance, homeowners insurance, motorcycle insurance, and boat insurance because we have relationships with several different top-notch insurers. They compete for your business, so a cost comparison can be conducted. You can choose the lowest quote that you get for your coverage and go forward with the knowledge that you got the best deal that was out there.
There is no doubt about the fact that this part of the country is a fantastic place to live. At the same time, hurricanes, tornadoes, and tropical storms are always a threat. A standard homeowners insurance policy does not cover flood damage, so we can connect you with flood if you have concerns.
Business Insurance in Hollywood, Florida
As you can see, we have all of your personal insurance needs covered, and we also serve members of the business community. We can obtain professional liability, general liability, contractors insurance, commercial auto insurance, and many other types of commercial insurance coverage.
Call or Click Today!
You can request a quote online right now, and if you would like to speak with one of our Hollywood, Florida insurance agents over the phone, we can be reached at 954-382-5244.