Are you looking for a good insurance company to protect you against all the risks and challenges in life? Sometimes, in life, you are likely to face dangers and threats which not just affect your life emotionally but also financially. That is why in order to recover from these financial losses, you need to invest in quality insurance policies. We, at Knight Insurance, can be the right choice for you. We are an experienced and reputed company which can provide you with a wide range of insurance programs that will help you to seek the needed protection. We are also an independent insurance agency so you can get more carrier options and will be able to choose a policy according to your budget and interests. So, if you belong to areas like Coral Springs, Davie FL, Fort Lauderdale, Hollywood FL, Miramar, or Pembroke Pines, you can opt for our insurances.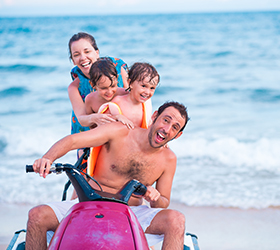 Here, we have put together a few major kinds of insurances to invest in. Take a look.
The first thing that comes to our mind when we think of protecting ourselves, we think of our house because it is where we seek shelter when faced with danger. Make sure your home is intact. Apart from thefts and burglars, you also need to be careful natural disasters or fire accidents which can ruin your building.
If you have an automobile, then it is your asset. You have to protect it from thefts or compensate against the losses you will have to bear like car damage repairs or medical bills due to an accident. You also need auto insurance to protect against the liability coverage.
Lastly, you have to also protect your commercial building from all kinds of dangers. You need to make sure it is safe from natural calamities and anti-socials because even your office consists of expensive furniture and confidential documents.
So, if you are interested in our insurance policies, quickly get in touch with us now.