Do you want a house of your own? You should have a house in your name if you are an independent individual by now. But you should understand that simply owning a house will not help. You must be able to maintain it and protect it from all kinds of risks and obstacles. There are several kinds of challenges which might affect your house. Right from thieves or burglars breaking into your homes to subjecting you to liability payments for the people getting injured in your premises, there are several ways in which you could bear a loss due to your house. What you need, therefore, is a home insurance policy. We, at Knight Insurance, is the right choice for you. We bring you a wide range of homeowner's insurance coverage options. We are an experienced and renowned company which is known for their solid coverage at affordable rates. Whether you own a big house or a small apartment, whether you have a condo or a vacant home, we can help. So, if you are from areas such as Coconut Creek, Davie FL, Fort Lauderdale, Hollywood FL, Miramar, and Pembroke Pines, you can rely on us.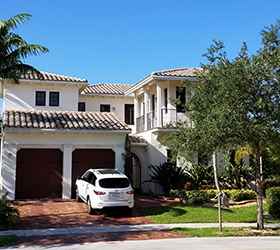 Here, we have enlisted a few critical questions you might have for a home insurance agency. Take a look. 
Do you have additional home insurance coverage?

 
Before choosing the right insurance policy, you should always make sure that you go through the coverage details properly. But apart from the regular coverage for your house, you should enquire about flood coverage, personal liability umbrella, or other additional riders for certain kinds of jewelry or artwork. 
Do you provide free quotes for the insurances?

 
Getting free quotes in advance can help you understand whether this insurance policy can be affordable for you or not. You can also compare the rates with other providers if you can come to know about the quotes from this insurance company and decide the one with the maximum coverage and lowest rates.  
So, after getting the answers to these, if you have more questions or simply want to opt for our insurance, quickly call us at 954-382-5244 now.